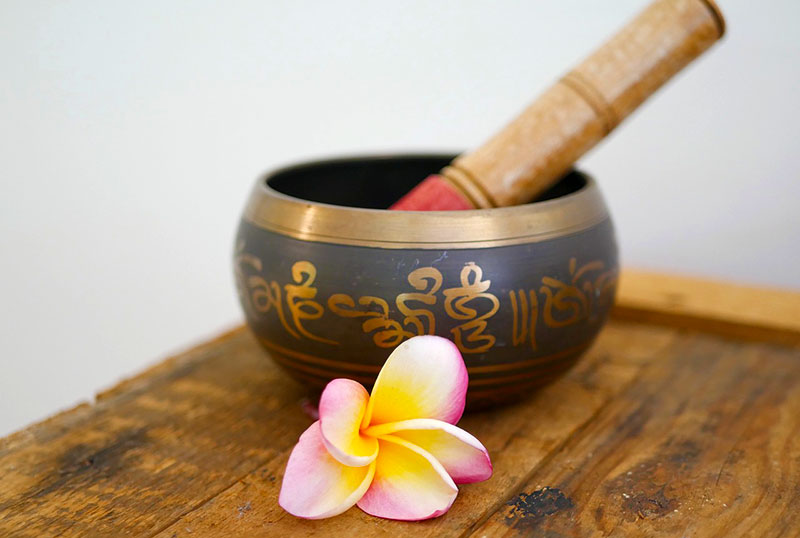 Tibetan singing bowls, or more commonly known as chakra singing bowls, have been used as part of meditation for centuries. The tunes created by these bowls make it possible for the body, mind, and soul to be in unison. They are different from ordinary frequencies. Instead, these sounds are thought to be resonating healing properties.
Chakra singing bowls are used to treat stress disorders, such as depression and anxiety, as well as PTSD. The unique tones will slowly take you to a deep meditative state. By doing so, your creative thoughts flow freely through your mind.
Watch: How to Play a Chakra Singing Bowl
If you are planing to acquire one of these Chakra singing bowls to integrate into your meditation routine, then listed below are six chakra singing bowls that we recommend.
1. Superb Crown Chakra Tibetan Singing Bowl – 6″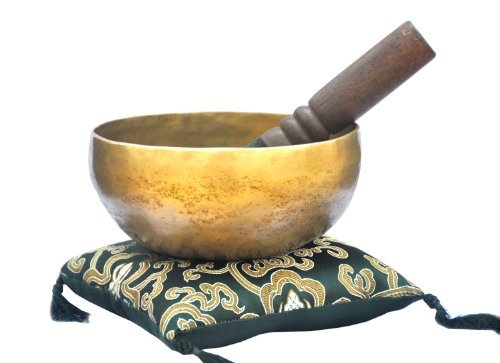 This simple yet high-quality 6-inch singing bowl is made of seven different metals and is handmade in Nepal. It also includes a cushion and a wooden mallet wrapped in suede leather.
The harmonic sound produced by this Tibetan singing bowl will surely relax your mind and body, as well as allow you to focus more on what you're doing. Additionally, its size is what makes this bowl extremely interesting. It perfectly fits the palms and provides extra mobility.
---
2. TOPFUND Note Crystal Singing Bowl – 8″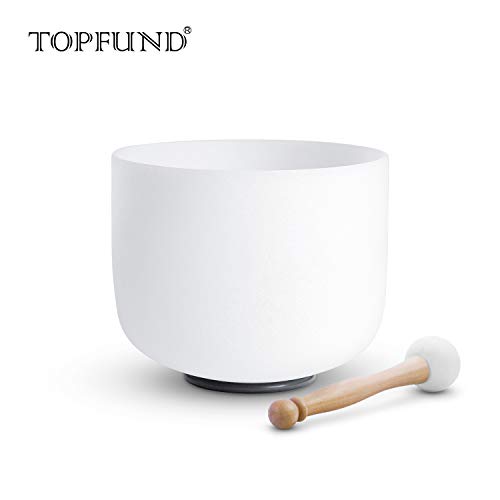 This chakra singing bowl by TOPFUND is made from pure quartz. It approximately weighs 4.25 lbs. Each package comes with a mallet and O-Ring. With this beautiful singing bowl, you can get the appropriate harmonic patterns needed by the body.
---
3. TM Chakra Healing Tibetan Singing Bowl Set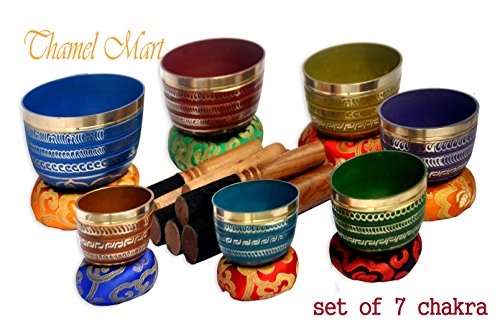 This is a set of 7 different sized bowls that's ideal for advanced practitioners. Each bowl comes with a customized cushion, allowing them to sing while on the floor. They also come in colors based on the seven chakras: crown, third eye, throat, heart, solar plexus, sacral, and root.
---
4. Silent Mind Tibetan Singing Bowl – 4″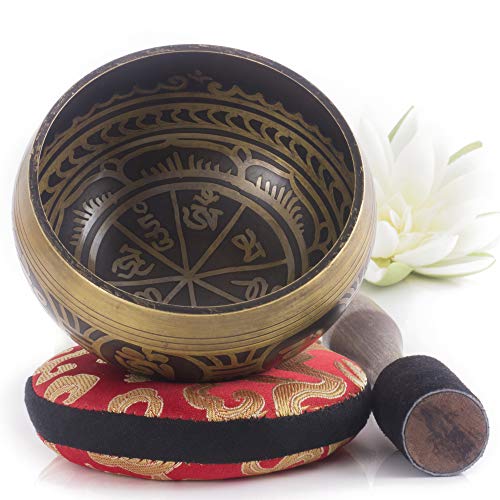 This 4-inch singing bowl is handy, has a mesmerizing design, and is adorned with golden patterns. It's the perfect spiritual companion that you can easily carry around in your travels.
---
5. Dhyana House Tibetan Meditation Singing Bowl – 5″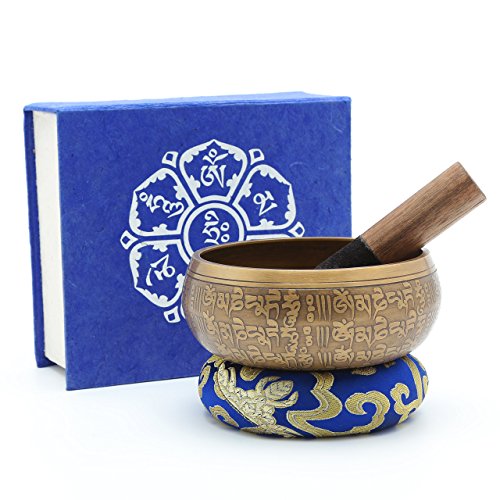 If you are looking for a premium chakra singing bowl, then this is the one for you. It is a handcrafted 5-inch Tibetan meditation bowl that is made from brass. The exterior is engraved with Tibetan symbols. When not in use, it can serve as a wonderful decoration for your home. The entire package consists of the singing bowl, mallet, and cushion.
---
6. Yak Therapy Tibetan Handmade Singing Bowl – 4″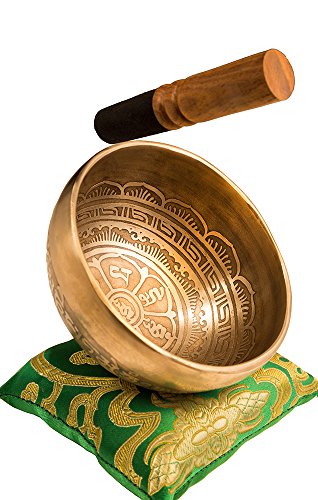 You will truly appreciate this handmade traditional chakra singing bowl that is made from seven pure metals on top of its amazing design. The exquisite bronze hue and harmonic tones make this bowl stand out from the rest. The whole set includes the bowl itself, a real silk cushion, wooden mallet, protective bag, and a handmade gift box.
---